Netcom Industry
Pulished on Jan. 21, 2020
With the intelligent processing of electrical appliances and electronic products, many electronic devices need to be operated and controlled through the network. Therefore, the working frequency and intensity of Netcom products have also increased. The faster network speed has also increased the power of Netcom products. Other issues still bring higher demand for heat dissipation.
Application of thermal silica gel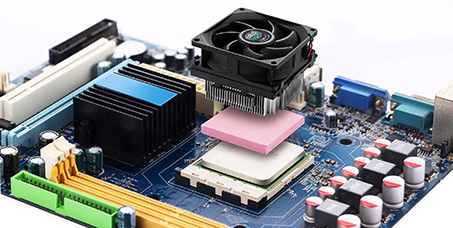 Computer motherboard--thermal silica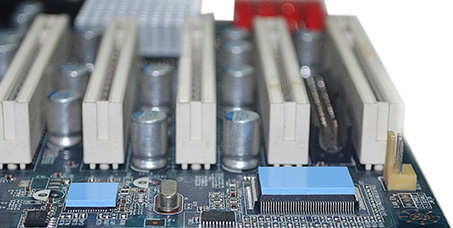 Computer motherboard--thermal silica
Shielding material application
There is a large gap at each interface of a host of a certain brand. During operation, it will be subject to relatively strong electromagnetic interference from the outside world, which will affect the stability of the host. Use conductive foam pads to connect the interfaces to the chassis. Improved its overall shielding effectiveness.